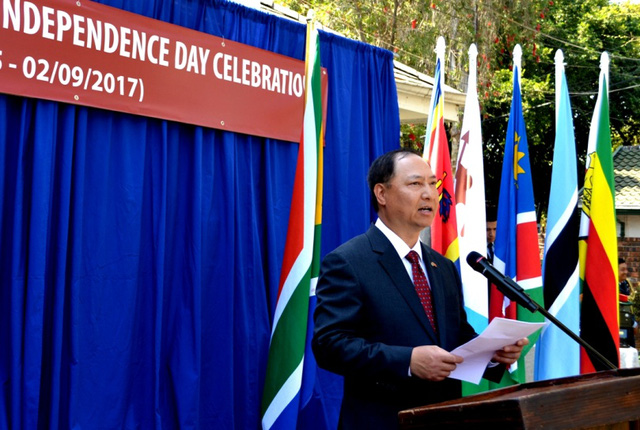 The Vietnamese Embassy in South Africa held a ceremony on Wednesday to celebrate the 72nd anniversary of Vietnam's National Day, with the participation of representatives from the South African Foreign Ministry; Ambassador Bene M'Poko, Dean of the Diplomatic Corps accredited in South Africa; and over 400 invitees, together with overseas Vietnamese living, studying and working in South Africa.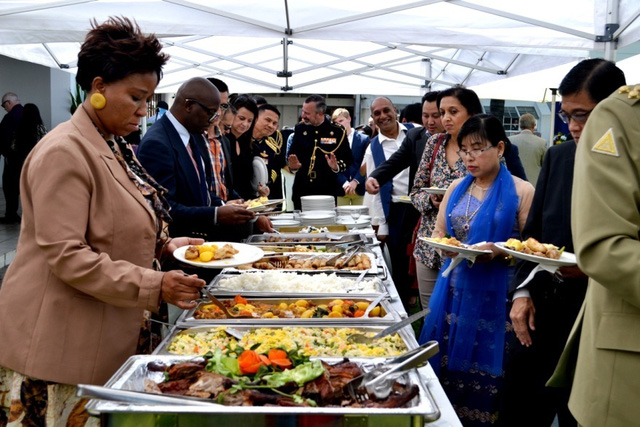 Speaking at the ceremony, Vietnamese Ambassador to South Africa Vu Van Dung recalled the country's historical milestone when President Ho Chi Minh read the Declaration of Independence at Ba Dinh Square 72 years ago, officially giving birth to the Democratic Republic of Vietnam, now the Socialist Republic of Vietnam.
The Vietnamese Ambassador underlined that the Vietnamese Party and Government always cherish their comprehensive partnership with South Africa, expressing the hope that the two countries will further their effective cooperation in the fields of economy, trade, education, security and defence and environmental protection.